Products
 Contact us
Wuxi Hengye Electric Heater Equipment Co.,Ltd
Add: No.38, Luou Rd., Xituo Area, Hudai Industrial Park, Binhu District, Wuxi
Tel: +86-510-8560 0787
  +86-510-8561 3197
Fax: +86-510-8546 3203
Contact:Mr. Wang13706181461
     Mr. Pu13861896520
     Mr. Wang13771478936
E-mail: wxhydr@qq.com
    sales@hengyecn.cn
    httdq@163.net
Web: http://www.hengyecn.cn
Electric Heaters
The explosion-proof electric heater (fluid-type)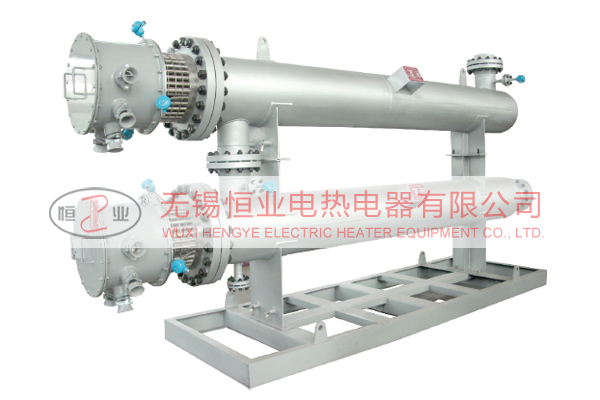 Brief introduction:




The explosion-proof electric heater (fluid-type) is used in direct heating and warming the flow medium.Low temperature liquid medium flows through the pipeline and enters the inlet under the pressure. It takes away the heat from electrical heating element along the scientific designed path inside the electric heater. As a result, the temperature in the outlet of the heater can reach the process required temperature.

Heating performance calculation:




P = E·C·ρ·Q·△T
P:medium required heating power(W)
C:medium specific heat(J/g℃)
ρ:medium specific gravity (g/cm )
Q:medium volume flow rate (cm/s)
△T:medium temperature difference between the outlet and inlet(℃)
E:safety factor uses 1.05-1.3

Surface heat load calculation:




W=P/S
W:heat load (namely power density)(W/cm)
P:heating power of each electrical heated tube(W)
S:heating area of each electrical heated tube(cm2)

Functions and features:




◆ Maximum heater power of one set can reach 3000KW.
◆ Using "conduction "+"convection" such energy conversion type, the electric energy heats the medium, and the heat efficiency is nearly 100%.
◆ Blast resistant construction can operation normally in II explosive gas hazardous areas.
◆ The structure is safe and reliable. It can be designed basing on technological requirements.
◆ Going green and environmental protection, conform to national policy.
◆ It is automatic control system that realizes interconnected control of temperature, pressure, and flow.
◆ High precision, quick reflexes, outstanding energy conservation in temperature tracking response.
◆ Have over temperature protection function to avoid damages to the electrical heating element when encounters interrupted flow and other unexpected situations.
◆ The internal structure of the heater is designed basing on thermodynamic structure, no heating dead angles.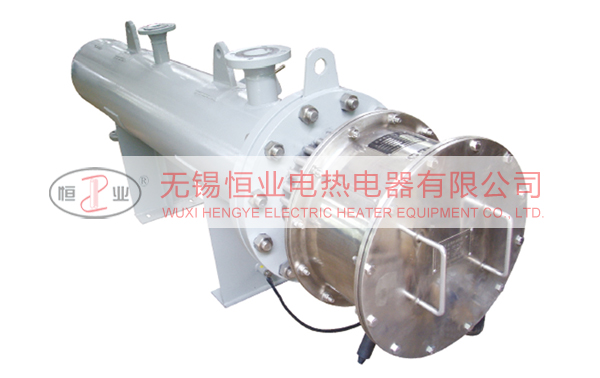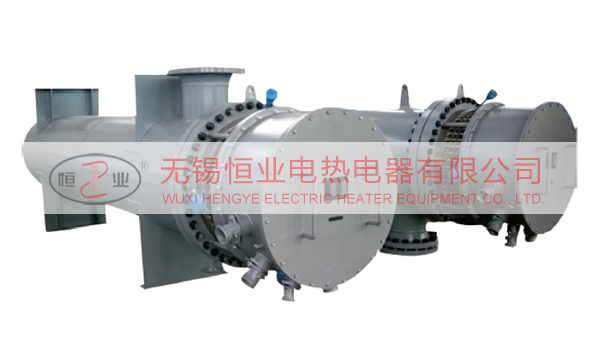 2set2400kW explosion-proof electricheater(fluid type)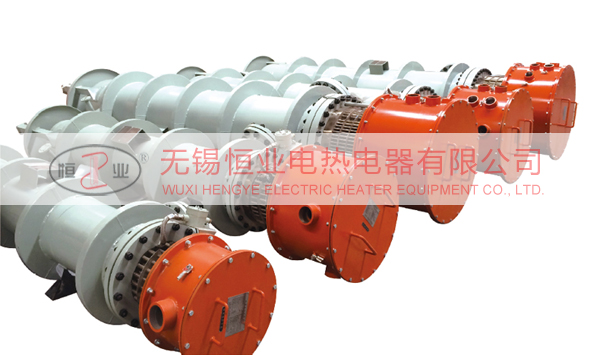 Several sets of 2000KW explosion-proof electricheater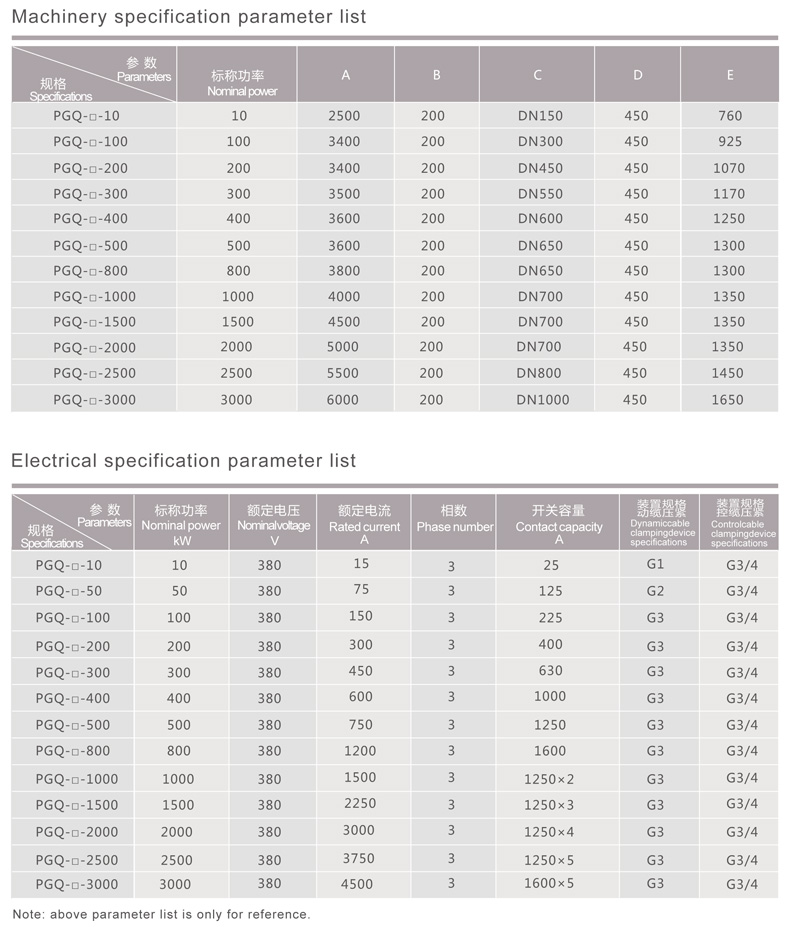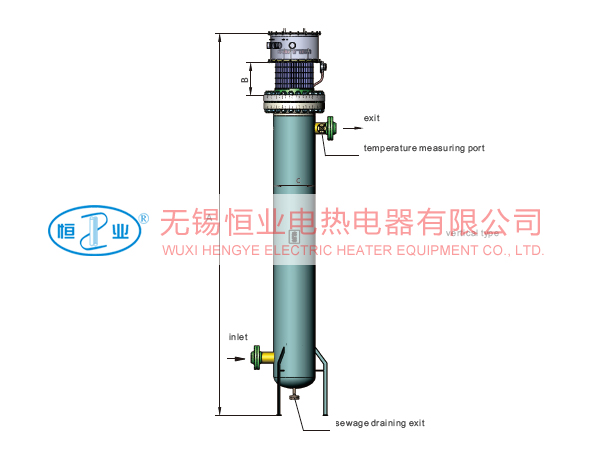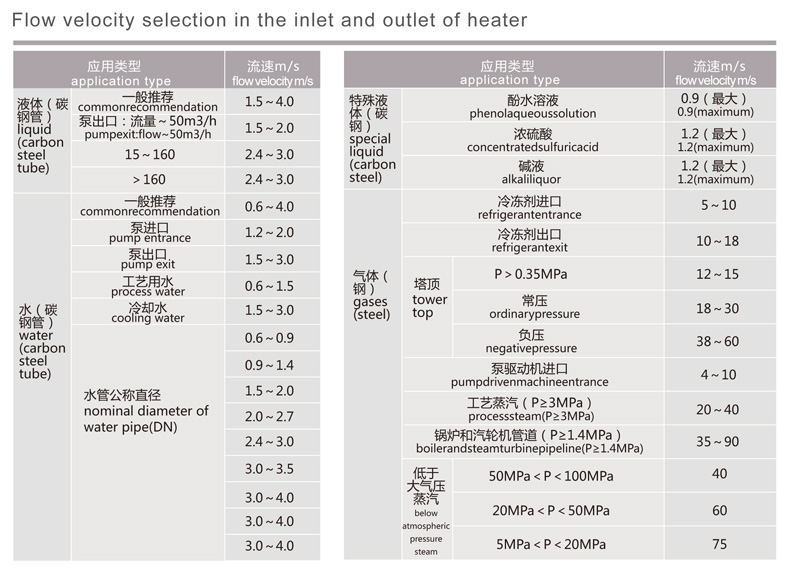 Heater ordering instruction:




◆ Provide the name list of flow medium, its physical property, the operation pressure, the temperature of inlet and outlet, the
flow rate, whether the medium is corrosive or not, the specific heat and gravity of the medium.
◆ the power capacity and supply voltage on site
◆ special requirements on the materials of the heater
◆ whether the shell of the heater should have heat preservation function
◆ the installation type of heater (vertical type or horizontal type)
Note: our company can make free design according to the technical parameters which are proposed basing on requirements
listed in "Key indicators and design parameters" in this chapter for our customers.