Products
 Contact us
Wuxi Hengye Electric Heater Equipment Co.,Ltd
Add: No.38, Luou Rd., Xituo Area, Hudai Industrial Park, Binhu District, Wuxi
Tel: +86-510-8560 0787
  +86-510-8561 3197
Fax: +86-510-8546 3203
Contact:Mr. Wang13706181461
     Mr. Pu13861896520
     Mr. Wang13771478936
E-mail: wxhydr@qq.com
    sales@hengyecn.cn
    httdq@163.net
Web: http://www.hengyecn.cn
Electric Heaters
Explosion-proof electric heater (immersive type)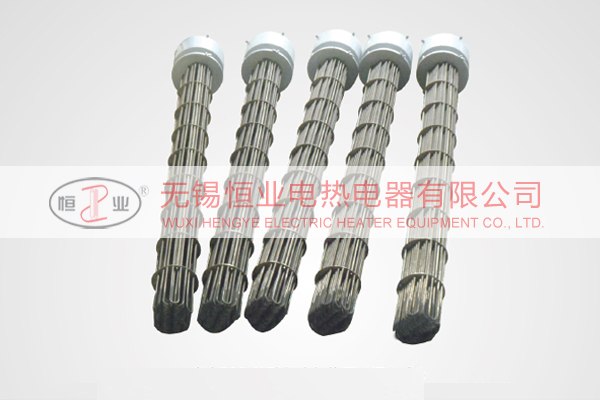 Several sets of explosion-proof electric heater(immersive type)with 500kW

Brief introduction:




The explosion-proof electric heater (immersive type) is a dedicated explosion-proof heater designed specifically for heating the medium within tank, groove, container in the field
of petroleum and chemical engineering.
The heating part of the heater is completely in the medium.Electric connecting box is outside the tank or container. Its features are as below:
①The heat is 100% pass to the medium. Its heat efficiency is very high.
②The structure of electric connecting box is explosion-proof.Its grade is ExdeIICT1-T6 Gb. It can operate normally in II explosive hazardous area.
③The protection grade can reach IP66. It can long term operate in the wild area and in marine environment.
④The temperature measuring point is set inside to check whether it is overheating or not.
Electric heating element used in the electric heater is "alloy PTC tubular electric heating element", which has won the National Science and Technology Innovation Fund (certificate number: 031095), and has the function of self-strain power adjustment and temperature adjustment.

Key indicators and design parameters:




◆ nominal voltage : ≤690V、50Hz/60Hz ;
◆ explosive-proof grade: ExdeⅡCT1-T6 Gb;
◆ the shell material of heating element: Incoloy800、Incoloy825、Inconel600、S32168stainless steel、S31008stainless steel、S31603stainless steel、S30408stainless steel and so on;
◆ the material of interface flang:carbon steel、16Mn、15CrMo、S32168、 S30408、S31603 and so on;
◆ maximum temperature inside the connecting box:<65℃;
◆ immersion tank length: customized
◆ the type of electrical heating element:"U"type or"T"type
◆ nominal power:1~3000kW

Heating power calculation:




P=E × Cm△T/(3.6h)
P: heating power(W)
E: safety factor 1.25 (recommended value)
C: specific heat of the medium(kJ/kg℃)
m: the weight of medium in the tank(kg)
△T: the rising temperature = finishing
temperature – initial temperature(℃)
h: heat-up time(h)

W = P / S
W: heating load (namely power density) (W/cm2)
P: heating power of each electrical heated tube (W)
S: heating area of each electrical heated tube (cm2)

the relationship between heat load and the surface temperature of element (under the oil natural convection state)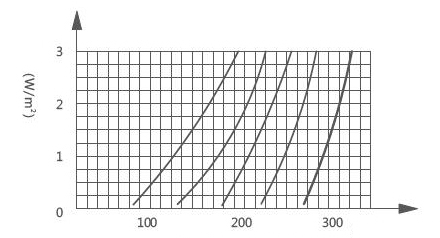 the surface temperature of electrical heated tube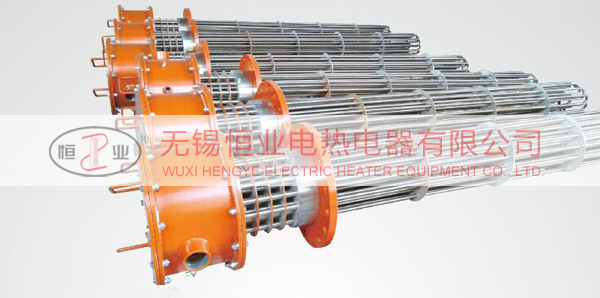 Heater ordering instruction:




Provide the tank size, the name of heated medium, the operation pressure, the liquid level
Provide the initial temperature, finishing temperature, heat-up time, immersion length of heated medium
The power capacity and supply voltage on site
The requirements on the materials of heater flange
Note: Our company can make free design according to the technical parameters which are proposed
basing on requirements listed in "Key indicators and design parameters" in this chapter for our customers.